Zerothermo(Linglinghao) Technology
Zerothermo is one factory of Beijing Jiutian Zhenshi Group which is a high-tech company focusing on R&D, production, sales, and service of vacuum insulation technology.
The Zerothermo factory is in Sichuan and covers an area of 70,000㎡which main products include vacuum insulation panel, integrated vacuum insulation and decoration panel, vacuum glass, vacuum insulated doors and windows, healthy and energy-saving building, cold-chain insulation material and composite material.
Zerothermo is equipped with 6 production lines of fumed silica core material of VIPs, 4 automatic vacuum packaging lines, 2 high barrier laminated film packing production lines, 10 sets of fast thermal conductivity detection instruments and so on. Advanced equipment and rich experience in manufacturing enable us to improve our work efficiency. Today, the annual capacity of our  core material and fumed silica VIP is 500,000㎡and 500 tons.
Zerothermo has strictly complied with the ISO9001, ISO14001, and 45001 for quantity, environmental, and work safety management. From fumed silica, fiberglass, silicon carbide and other raw materials purchasing to vacuum insulation panel production and inspection, we have a complete quality control management system and work processing to guarantee the VIP in accordance with the REACH, ROHS and specific thermal conductivity requirements. Each VIP can be feedback according to the quality control system. Until now, we have successfully provided 200,000㎡VIP for vaccine shippers and cold boxes customers from Europe, North America and southwest Asia.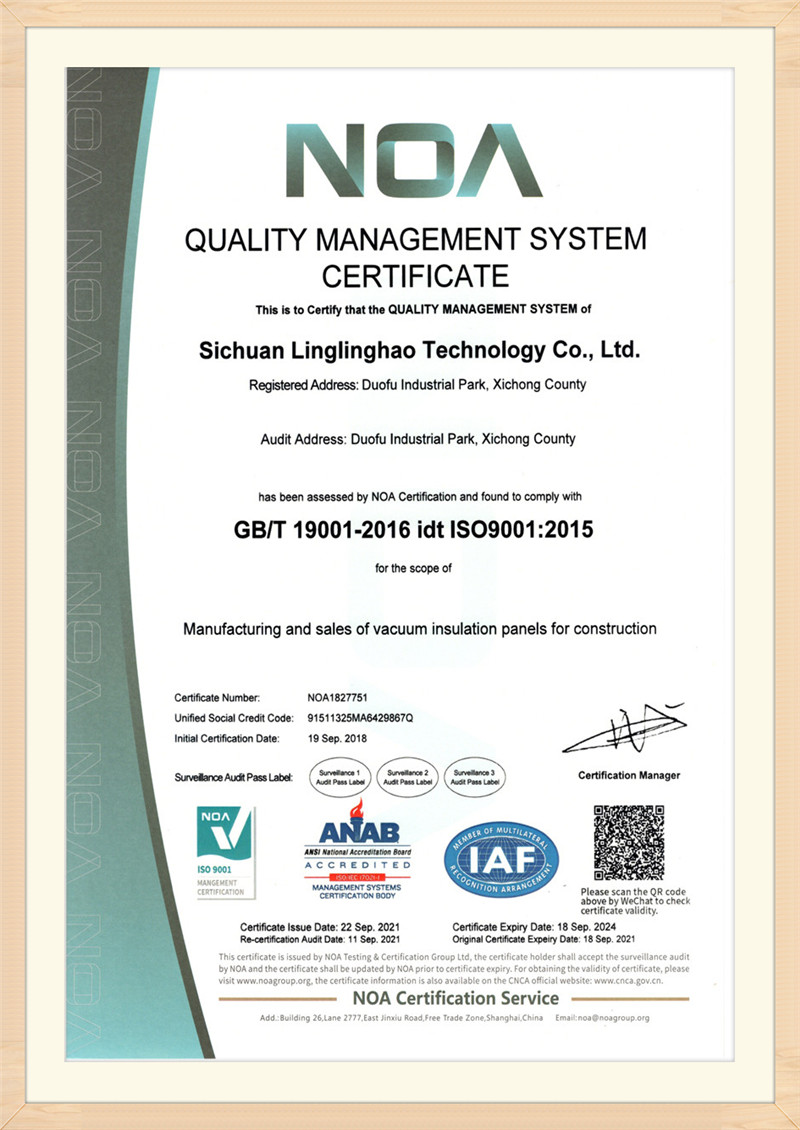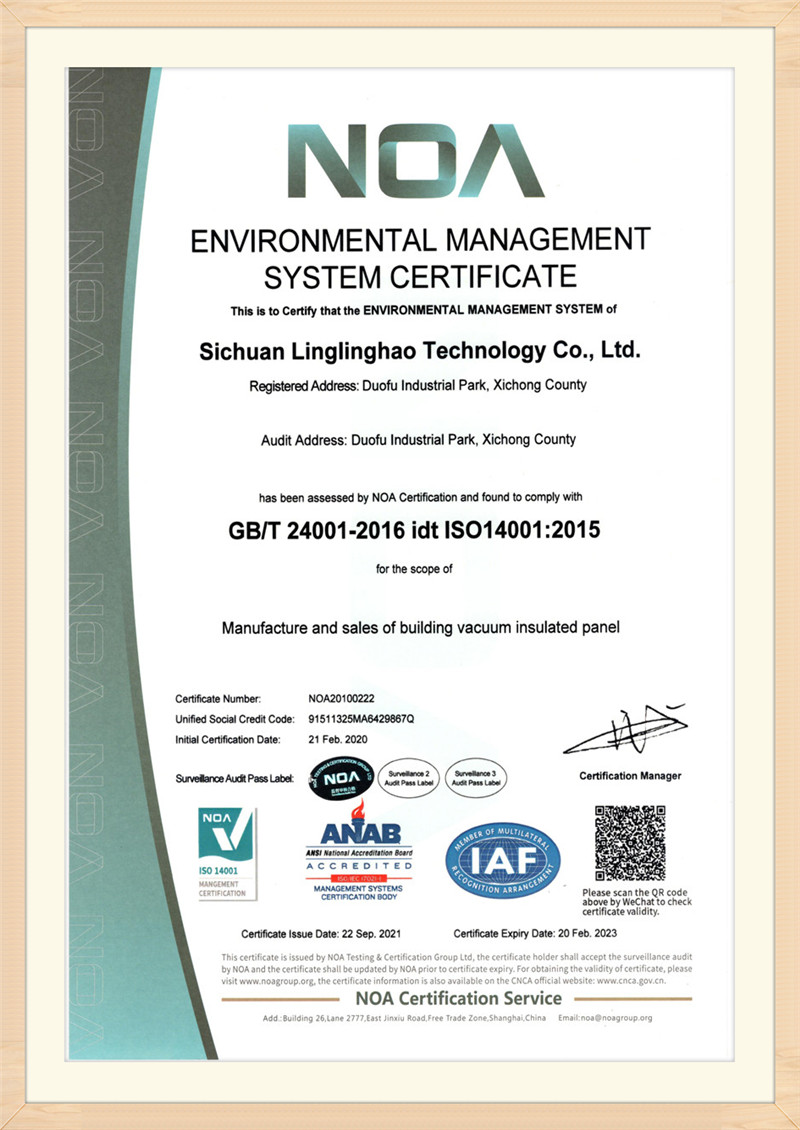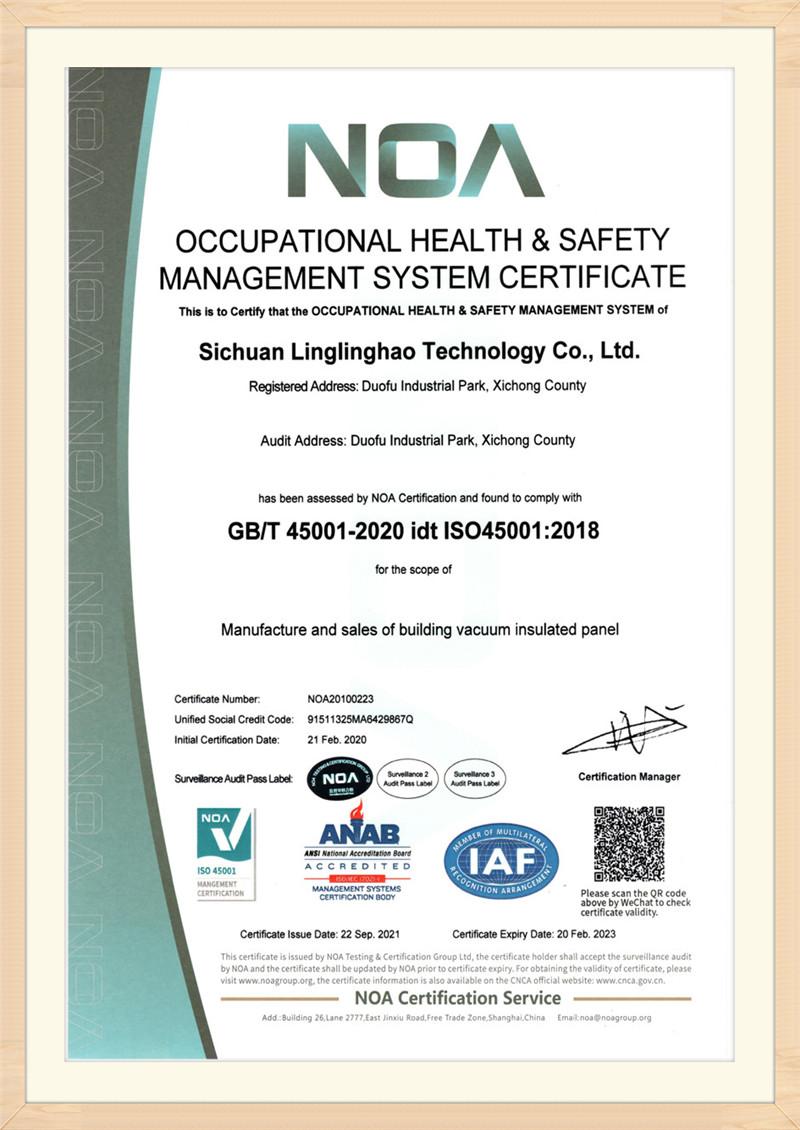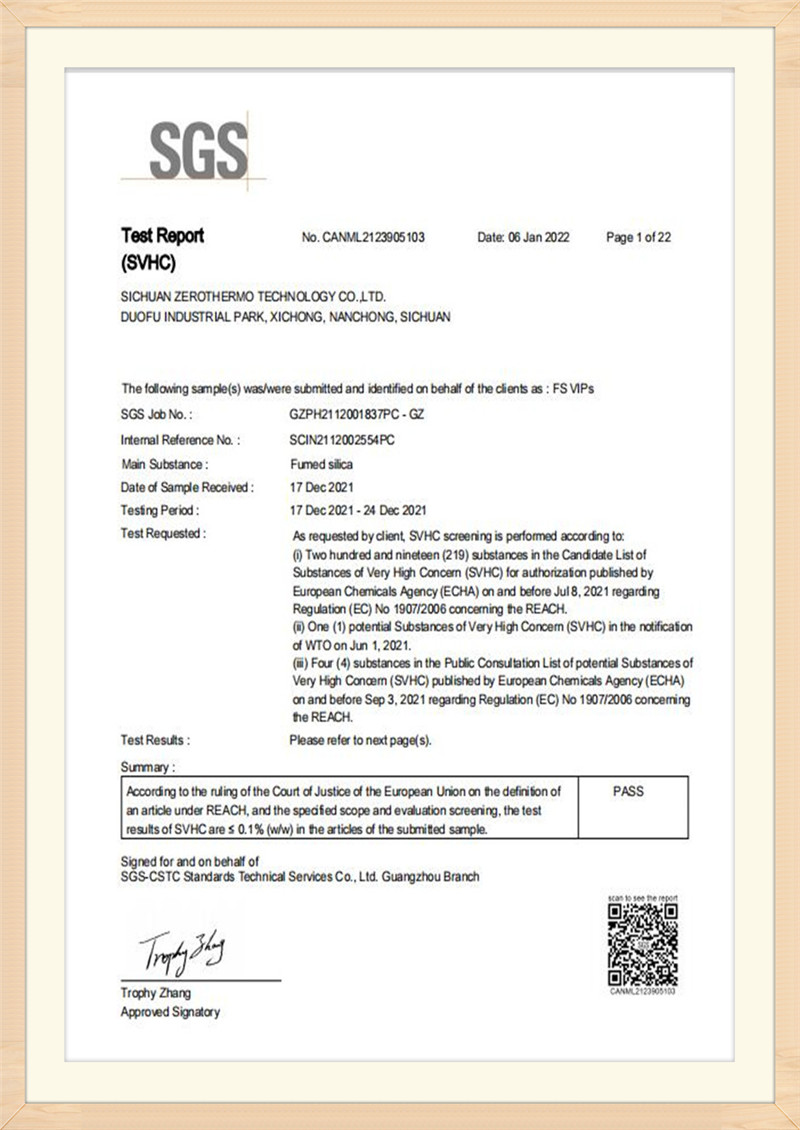 Zerothermo has a high-level innovative R&D team and is one of the editing institutions of Vacuum Insulation Panel National Standard. The company has R & D and sales centers in Beijing, USA, Chengdu, Chongqing,Nanjing and other cities. Zerothermo has participated in multiple construction of demonstration projects led by Ministry of Housing and Urban-Rural Development of China, which have been selected into Important Projects Library of Made in China 2025. 
Since the founding of the company, we have been searching for the best solutions for China's Building Insulation. By serious attitude and professional spirit, we will devote every effort to promote the development of china's energy saving industry.

JOIN Zerothermo Team —— BE OUR DISTRIBUTOR
Zerothermo Technology Co.,LTD. is a manufacturer focusing on the application and development of vacuum technology, and developed and produced a variety of advanced vacuum technology new materials. Our main products include vacuum insulation panels (VIPs), vacuum insulated glass, vacuum energy-saving doors and Windows, high temperature nano microporous insulation materials and other products, now we are looking for worldwide brand cooperation partners.
Zerothermo team is responsible for the production and development of products, and you are good at market developments and local services. If you have the same idea, you are welcome to join us . Below are requirements to our distributor,please read carefully:
     •  Please fill in and provide detailed information of your personal or company.
     •   Please do a preliminary market research and evaluation at the intended market, and then make your business plan, which is an important document for you to obtain our authorization.
     •  As our partners, you are not allowed to do other brand products and use other brand promotional materials.